Martin McKay named EY Entrepreneur of the Year Ireland 2022
Antrim, December 1st, 2022 - Texthelp CEO and Founder, Martin McKay was named EY Entrepreneur of the Year Ireland at the annual awards ceremony in Powerscourt Hotel in Co Wicklow on Wednesday evening. He also won the International title at this year's ceremony.
Martin was nominated in the international category of this year's awards along with Gregory Bradley, Blk Box Fitness; Jack Pierse and Aidan Corbett, Wayflyer; Jacqueline O'Reilly, KonFloor; Jamie O'Rourke, Mainline Utilities; John T O'Sullivan, BioAtlantis; Justin lawless, Intact; Michael Dixon; Dixon International Logistics; and Mick G Slein, Led Group Robus.
I'm over the moon, this is huge!
Martin founded Texthelp in 1996 to help people with communication difficulties, focused initially on those with profound speech and dexterity disabilities. The business has since grown into a global assistive technology company that employs 350 people.
Speaking about the win, Martin said, "I'm absolutely over the moon to receive this prestigious award. For me personally this is huge. To have been awarded by a group of people that I can now call my peers means a lot to me. The judging panel is composed of some of the most successful people in Ireland - for them to see me as a winner is a huge honour."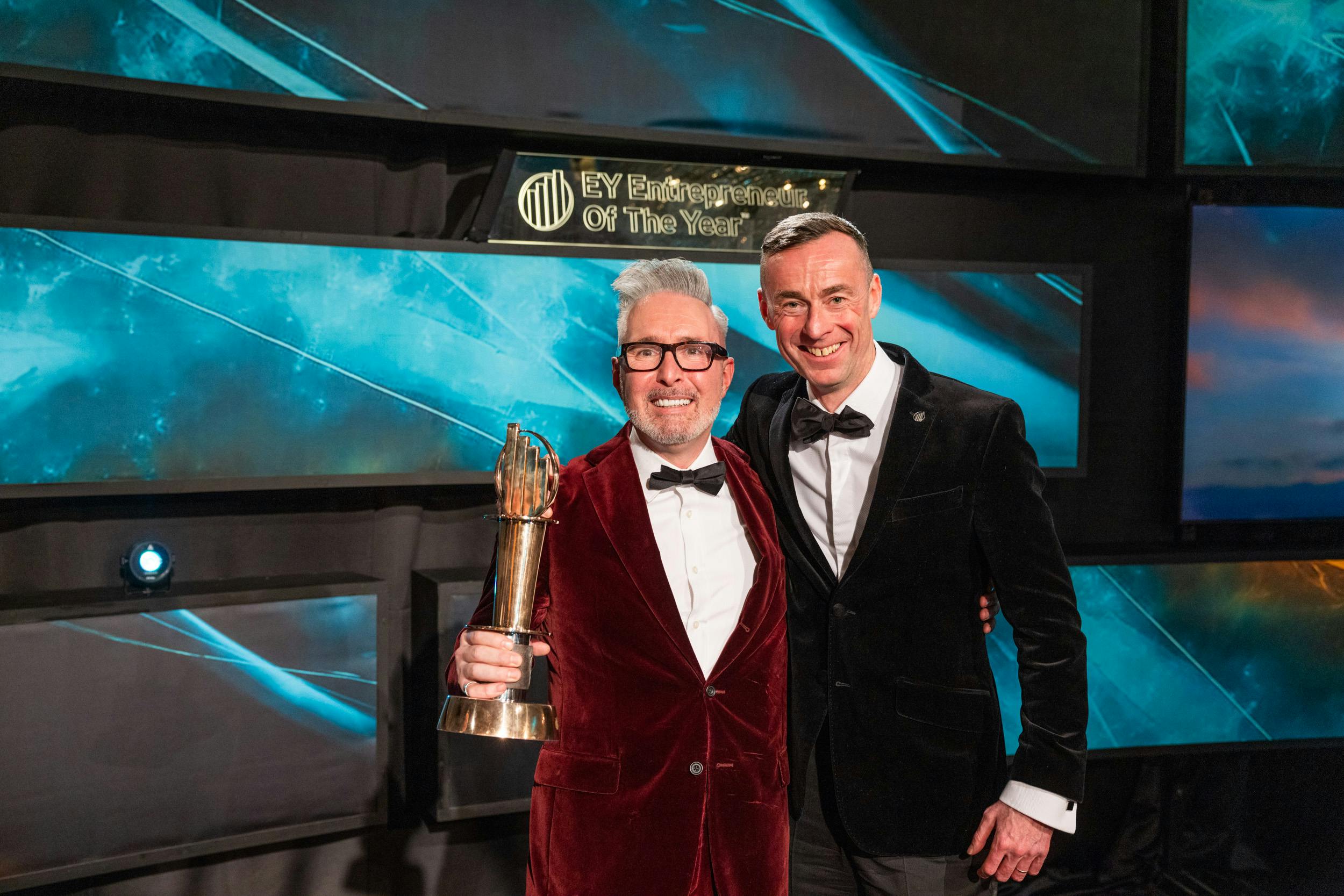 Special thanks goes to
In his acceptance speech, Martin had a few words of thanks:
Thanks to our fabulous Texthelp community. There are over 350 Texthelpers who all deserve credit for this more than I do. Every Texthelper shares our mission - I am blown away by what they do daily.
Our senior team. Together we make decisions that keep driving the business forward. They help me to make sure that our business and all of its different functions are working together to help achieve our goals.
My family. It was because of my family - my dad - that I actually started making assistive technology in the first place. My wife kept the wheels turning at home when I was travelling to the US every month for 2 decades. My kids are a daily inspiration to me.
Our Investors. Over the years people have put their money where my mouth is. Most recently Five Arrows Principal Investments have been an incredible accelerant both professionally and personally.
Finally EY and the Judges - EY Ireland's EOY program is the best in the world. Thank you to the judges and huge thanks to EY.
I also want to thank our customers in the workplace. We're seeing many organisations making great strides towards becoming more inclusive. Companies, big and small, like PWC, KPMG, Network Rail, Belfast Trust are taking action to really value and support their neurodiverse employees. We love being part of their story as they work hard to make the experience at work better for everyone.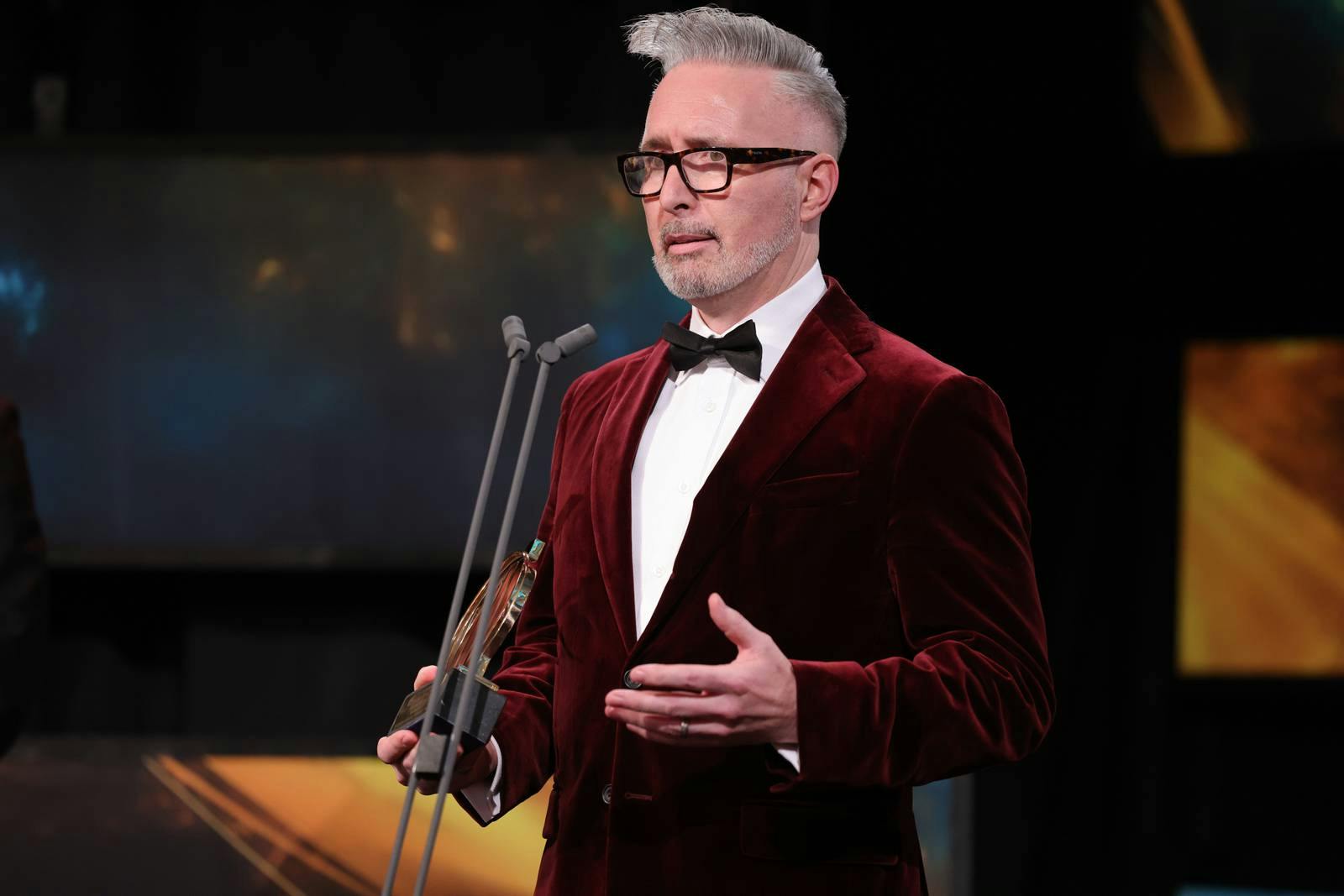 We're here to make a difference
"That's important to me and the whole Texthelp team. I've been in business for a while now and when you see the impact we as entrepreneurs can have on society, it's hard not to get hooked.  
"10 percent or 450,000 Irish people are said to have dyslexia - my own daughter is among that group. In the USA, 14% of students are in special education, 15% of kids at school are learning in their 2nd language. In the UK, 16% of adults are functionally illiterate. Our nearest neighbours in the UK have 16 million adults - nearly half of the workforce - are holding down jobs despite having the reading and writing skills expected of children leaving primary school. The average reading age is 9-10 years old.
"All these people find it difficult to understand text. Writing is not their favourite thing to do. That holds them back.
"When I take my glasses off, I can't read. At all. I can't write or perform my job without them. It's not an intelligence thing, it's a vision thing. Dyslexia is very similar to that.
"So we're here to help those people. With the right tools people with dyslexia and other neurodiverse traits can really thrive."
Other winners on the night
Martin and the whole Texthelp team would like to pass on congratulations to all the other winners from the class of 2022.
Co-founders of Conack Construction, Tom O'Connor and Kieran Cusack, won the EY Established Entrepreneur of the Year award. Fionn Lahart and Christoph Hennersperger, the co-founders of medical device company OneProjects, have been named the 2022 EY Emerging Entrepreneur Of The Year. Stephen Nolan, the managing director of Nutritics, was named winner of the first EY Entrepreneur Of The Year Sustainability Award. And the Special Recognition Award was given to Mary Davis, the CEO of Special Olympics Ireland for her work in addressing inactivity, injustice, intolerance and social isolation for people with intellectual disabilities.
Celebrate the strengths of different thinking
In most education systems now, students learn side by side, while receiving support for their individual needs. This includes students with dyslexia and various other neurodiverse conditions. When they leave school, we need to make sure they're entering a world of work that's inclusive too. We want to see major employers supporting neurodivergent employees, and celebrating the strengths of different thinking. In the same way that EY does. We all can play a role in driving change and making a difference.